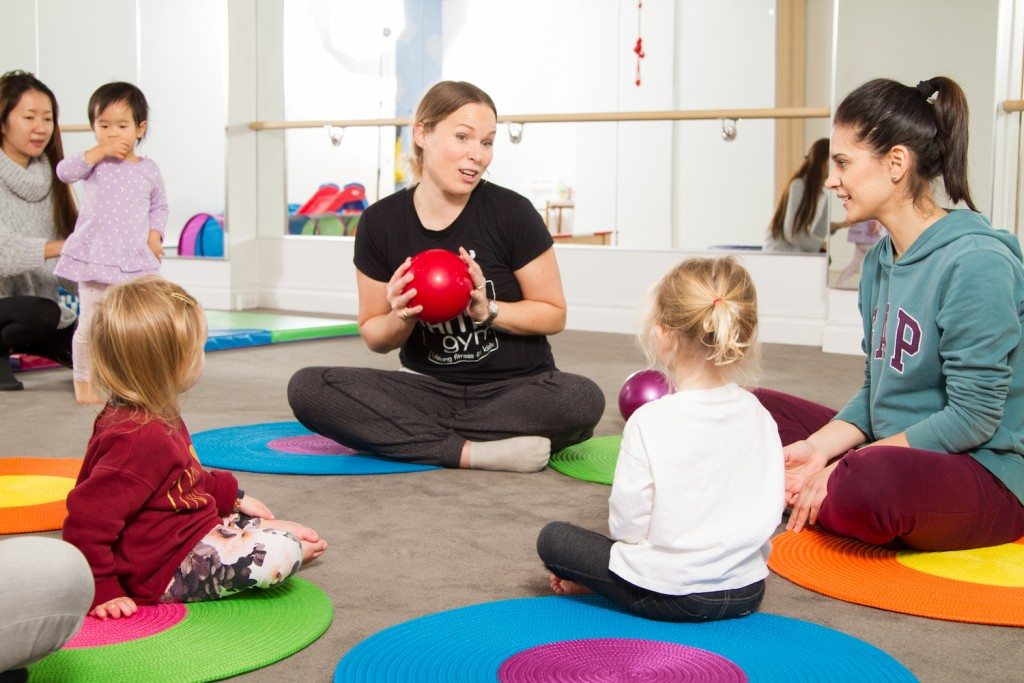 Toronto gymnastics classes vary as much as the instructors who lead them. Some instructors may have a more competitive approach than others. Kids who have natural talent for gymnastics or who have a strong inner drive to compete may benefit from a gymnastics lesson style that is more serious and focused, while kids who like to clown around may benefit from a more mellow environment. In either case, your child's gymnastics class should be a fun activity that he looks forward to every week.
Toddler Classes
For the smallest children, a "gymnastics" class will consist simply of mat movement and musical play—more of a toddler gym class than an organized gymnastics class. This is great for toddlers to burn off energy, experience the joy of movement in a safe environment, and try out those new ideas they have for tumbling without using your sofa as a springboard.
Preschool Gymnastics Skills
Preschoolers can handle more organized instruction. Depending on which Toronto gymnastics program you choose, preschoolers are introduced to a variety of skills, from somersaulting and cartwheeling to using the rings and other equipment. Gymnastics builds skills in areas such as strength, balance, flexibility, and self-confidence. No matter what activities your child ultimately chooses to focus on, these are valuable skills to gain. Building skills in movement can help not just with sports, but also with theater performance or even improv comedy.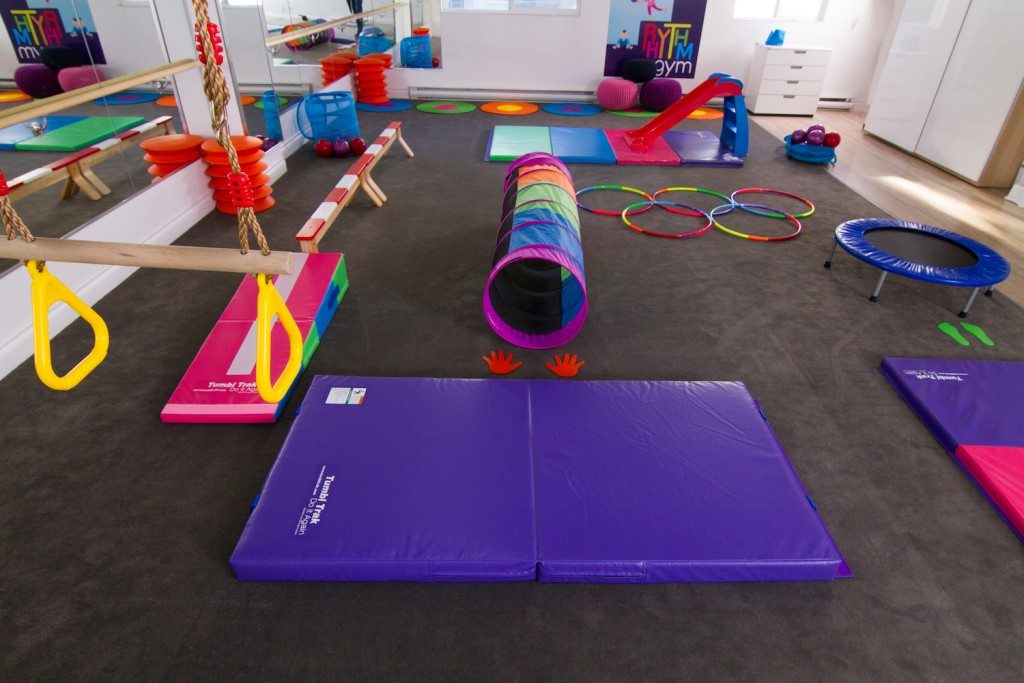 Compare Toronto Gymnastics Programs
Find the Toronto gymnastics class that is not only appropriate for your family in terms of schedule, budget, and location, but also one that offers the right atmosphere for your child. The gymnastics studio should be clean and well maintained, with an appropriate instructor-to-student ratio. It's a good idea to visit a few programs and observe some classes if you can before committing to one. If that is not possible, seek out online reviews or check with friends for positive word-of-mouth. If your child likes to compete and perform, make sure the school offers opportunities for this.
Look for a school where children are not just grouped by age, but also by ability; your child may be able to advance earlier than some of her peers, or may need extra help in certain areas. The instructor should be able to help your child in a discerning way no matter what his ability level is; kids should be challenged, yet not pressured. Instructors should also be sensitive to the physical aspects of child development to avoid potential problems.
Whether your child loves gymnastics so much that he studies it for years and ends up competing seriously, or whether, like the vast majority of children, he simply benefits from the skills that gymnastics helps him develop, introducing your preschooler to gymnastics can be a great joy.
Gymnastics programs in Toronto
With everything from recreational classes starting at 18 months for parents and tots, all the way up to competitive training, Premier has you covered. Kids have a chance to work on Olympic level equipment with highly trained coaches, whether they're in the recreational or competitive programs.
 115 Simpson Ave & 49 Railside Rd, Toronto
Toronto Gymnastics International
Another option for 18 months through to competitive teen programs, Toronto International Gymnastics offers Olympic level equipment and great coaches. Check out their summer camp programs and birthday party options.
77 Browns Line Rd Units B & C, Toronto
Starting from 8 months, there are plenty of options for small people and their caregivers. Older kids can choose specific trampoline classes as well as full gymnastics classes in both recreational and competitive programs. Check out their trampoline camps!
1245 Dupont Street Unit 29 C, Toronto
Check out local community centres for gymnastics programs as well, most have great and very affordable options for preschoolers and toddlers. 
Image credits: Rhythm Gym