Kids selling cool drinks at a lemonade stand – are there any images more evocative of warm summer days? While we've had a rough week here in Toronto, we trust that there are more sunny days ahead. If some of those days will see your own children setting up a lemonade stand, you might want to hear more about Plan Canada's Pink LemonAid challenge, in benefit of their initiative Because I am a Girl.
End the Cycle of Poverty
Because I am a Girl, which launched in 2009, is a world-wide movement for social change. Plan Canada wants to eliminate global poverty by investing in girls. The charity's goal is to engage one million women and girls from all across Canada in their efforts. Funds raised go towards supporting education and health care, microfinancing and other entrepreneurial initiatives, and clean water and food security. The sad truth is that 70% of the one billion people living in extreme poverty around the world are girls and women. When we invest in girls we create empowered women, mothers and leaders who create big changes, and end that cycle of poverty.
Investing in girls pays off. For every year a girl stays in school, her income rises by 15%. The additional income benefits her children and her whole community. Staying in school also means a longer life – according to Plan Canada, pregnancy is the leading cause of death for girls between the ages of 15 and 19 worldwide. The more years of education that a girl receives, the later she'll marry on average, which reduces the risks for herself and her children. While we're having some summer fun, we can change the world.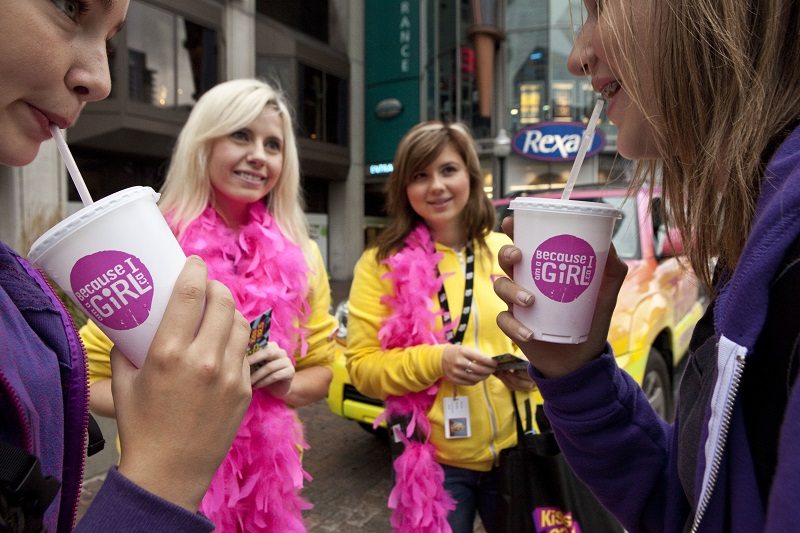 Summer Fun for a Brighter Future
Want to help? Round up your kids (or the whole neighbourhood) and hold a Pink LemonAid fundraiser. You won't just be selling cool, refreshing beverages. You'll be working to create a brighter future for all girls. That's refreshing in more ways than one. To get you started, Plan Canada offers Pink LemonAid Kits, which contain helpful tips, educational materials and instructions. You can download yours from their website. By reviewing the materials with your kids you'll be educating them, teaching them about the value of giving, and giving them the chance to take action this summer. What could be better than that?
Because I am a Girl